rTexViewer v1.2 released!
---
rTexViewer v1.2 released! BIG UPDATE!
Looking for a simple and easy-to-use high-performant portable image/textures viewer and pixel formats converter??? Don't look any more, rTexViewer v1.2 is here!
A full featured viewer condensed in a single binary file of less than 900KB!
This BIG update supposed a complete internal redesign and a performance boost! Some of the NEW features:
Visual crop mode support: Just draw your crop rectangle, adjust it to desired size/position and crop!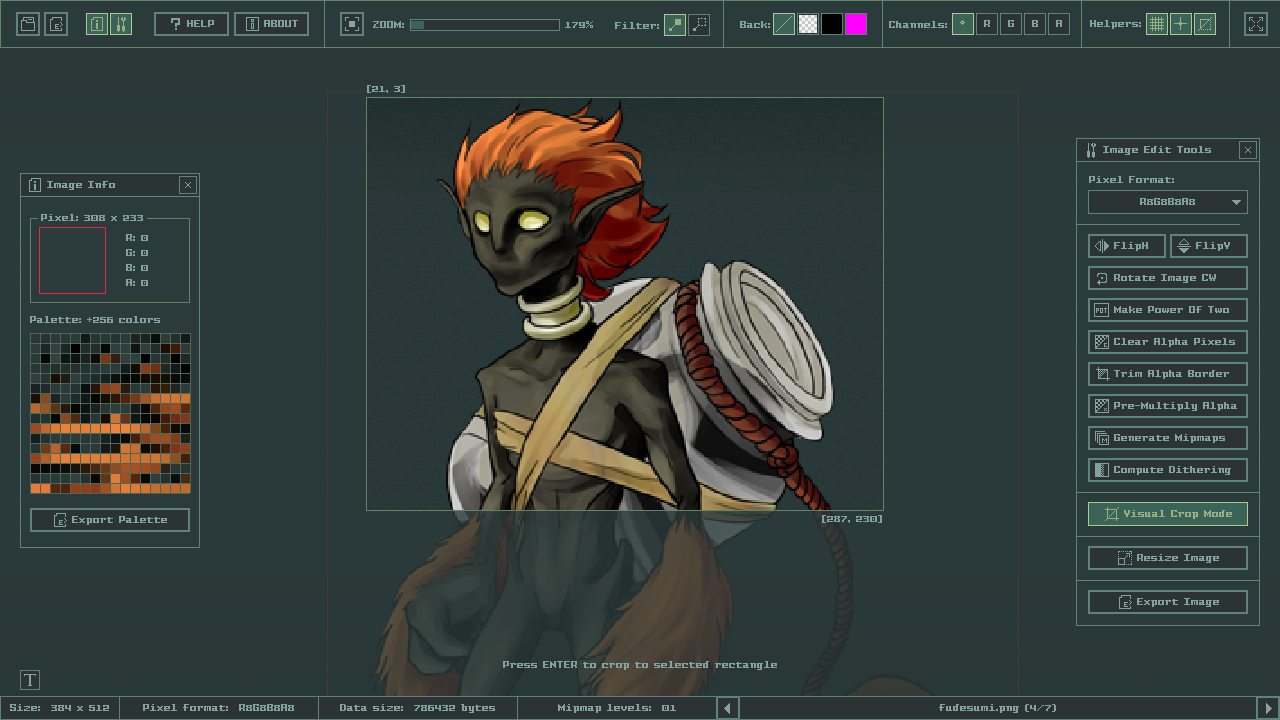 Load text files (.txt) as a grayscale image representation of the data, just drag & drop the text file!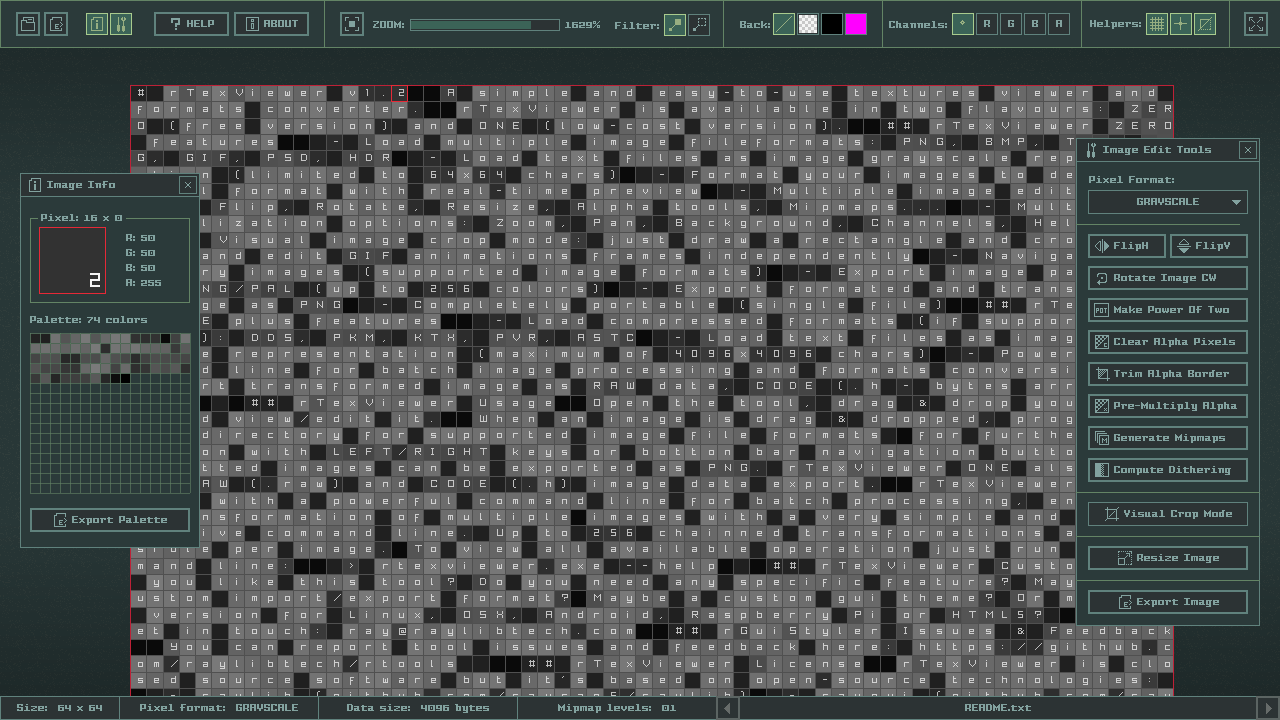 View and edit GIF animations! Navigate frame by frame and edit them as independent images!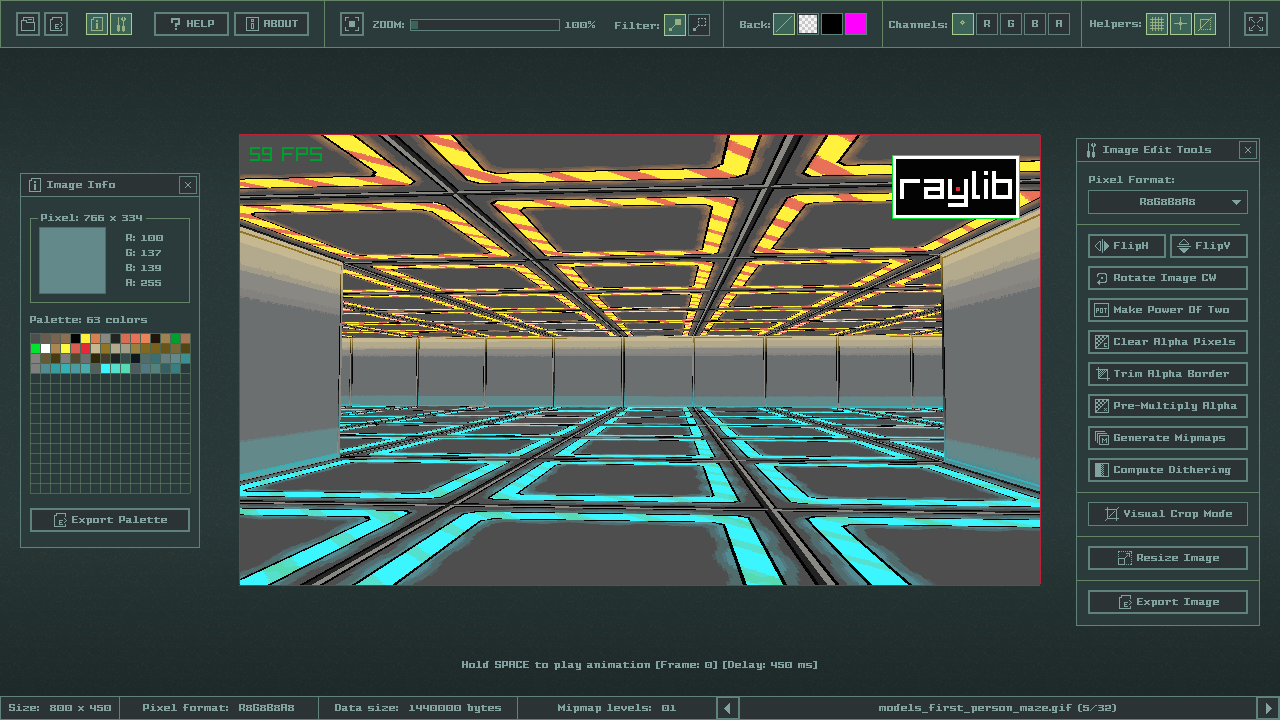 Improved image scaling and canvas resizing
Improved directory image navigation
Improved compressed textures support
Improved command line functionality
rTexViewer v1.2 ZERO is completely free and rTexViewer v1.2 ONE is a low-cost tool, with the addition of some advance features.
In any case, consider it as a small donation to help the author keep working on software for games development.
Hope you enjoy this new release! :)
Files
rTexViewer_v1.2_ONE.zip
291 kB
Sep 22, 2019
rTexViewer_v1.2_ZERO.zip
281 kB
Sep 22, 2019